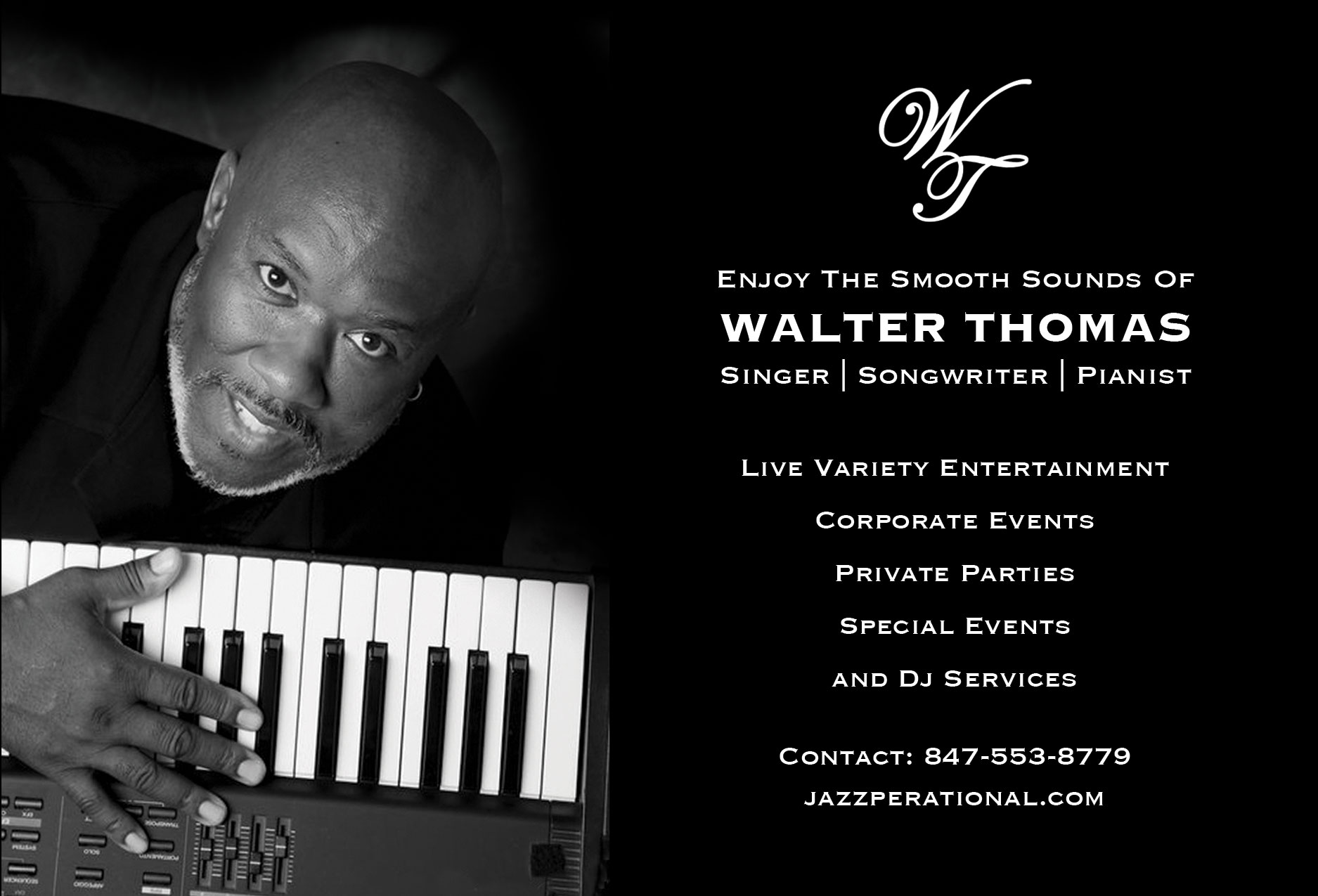 WALTER THOMAS will enchant your audience with his sophisticated, smooth musical abilities and personality.
Years of nightclub, concert and special event performances have honed this gifted artist into a main stage act.
Walter presents a mellow, soothing class sound on keyboards, enhanced with supreme vocals. A very selective play list compliments his performance. Jazz, R&B, Pop, Standards and originals from Walters latest solo CD "Cruise Control" energize the crowd.
Walter received two music nominations & was presented the 1999 Ira Aldridge Award for best original song for a play. Sing, Sister, Sing Chicago.
Walter has toured internationally with the Temptations, Friends of Distinction, and was opening act for the Floaters, Bette Wright, The Emotions, and The Drifters.